Schieferkopf
Schieferkopf heralds a new discovery of Alsatian and German terroirs.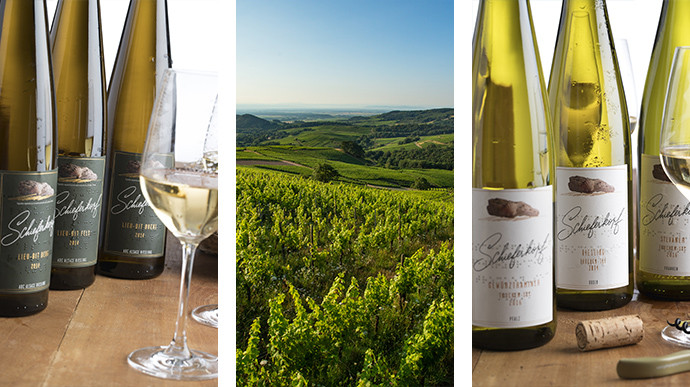 A perfect expression of the terroirs of the Rhine basin.
On the French side, the domain, which uses organic farming, is located on the only vineyard on blue Alsace shale. In Germany, three vineyards enjoy exceptional terroirs. On the Rhine side, as on the other side, the wines enjoy maximum sunshine exposure and a mosaic of complex soils bringing subtlety to the grapes. Like Rieslings, the French version of which grows from shale-rich soil whilst the German version is grown on a granite soil: the same grape, but two quite different personalities.
Discover the wines