Provence : wines well-balanced for the vintage 2019
In the vineyard
05 March 2020

After an unusually rainy 2018, the autumn of 2018 followed the trend, with 550mm of rain recorded. This rain allowed the vines to develop throughout the year under good conditions in spite of the relative drought.
Excellent conditions for the development of the vines
Once again, it was a tough winter with temperatures of -5°C registered fairly regularly throughout January. This chill extended into the beginning of a fairly cool spring. Cottony buds started to appear towards April 5th at a time when temperatures were almost below zero, without causing any real damage. The green-bud stage was only reached 2 weeks later, 10 days later than in 2018. April was to stand out for the amount of rainfall (152mm) which ended up cooling the ground and delaying the development of the vines. We could not know it yet, but those rains were to be practically the last of the year (only 50mm fell over the next 4 months).
Thus, with the return of the heat in May and the soil gorged with water, the vine literally exploded with a succession of stages following each other on at incredible speed and triggering high levels of activity in the vines. Blossom occurred in the middle of June and ripening at the beginning of August as last year, so lost time was completely made up. Of course, with these summery conditions there was no mildew pressure and a little powder work was enough to avoid the development of grey mould. The year was certainly trouble-free compared to 2018!
With these good hydric reserves underground, the leaves developed well, offering good shade for the bunches under them, a guarantee of tropical aromas and pale pinks as we think ahead to Vinification.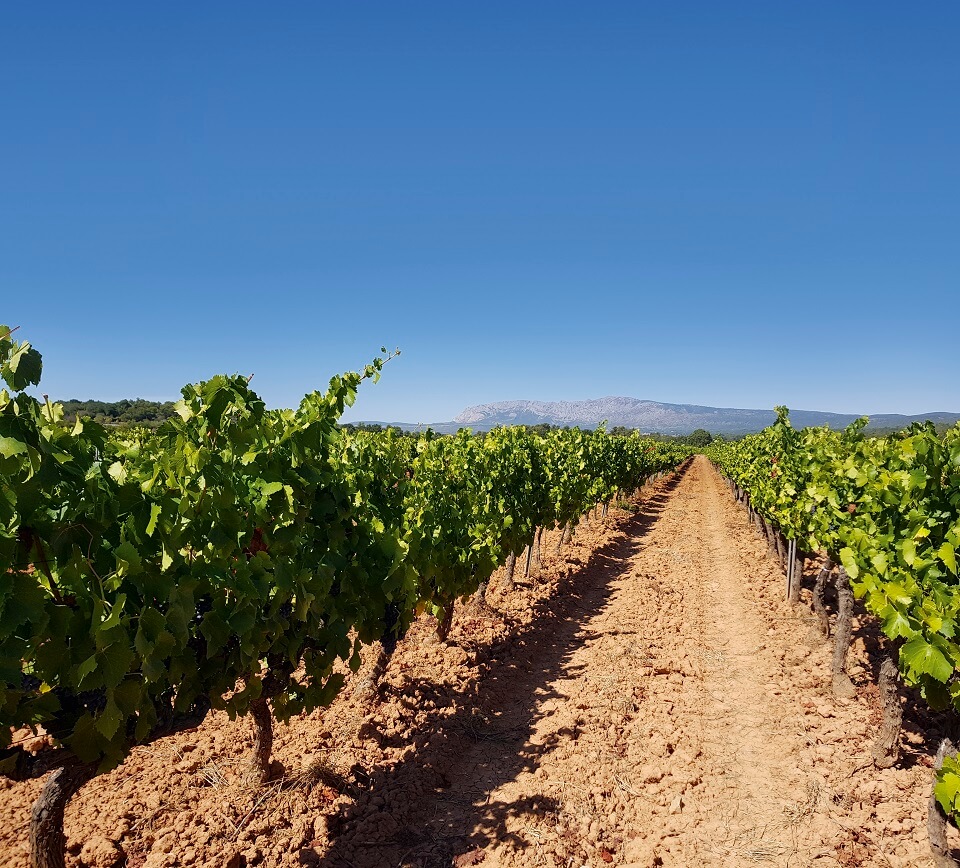 A beautiful vintage 2019
Harvesting started on September 5th and continued on September 6th on Les Infirmières Lieu-dit and it was practically non-stop after that. We brought in almost all the rosés before Monday September 16th, i.e. in barely 10 days. We ended the 2019 season with Esquirol Lieu-dit plot on September 19th.
This vintage once again has the attributes of its 2016 success: pale rosés, structured, saline and almost tannic palate, and aromatic freshness marked by tropical aromas of grapefruit and flowers. The Les Infirmières Sélection Parcellaire will once again be marked by a fine acid-bitter balance, in which acacia and mineral aromas combine. Esquirol this year will be outstanding with its fine tannins, black and purple colour and crunchy wild fruit aromas