A vintage of climatic contrasts
In the vineyard
04 March 2020

 The winter of 2019 will remain in the collective memory as a singular, chaotic one. Temperatures peaked and troughed between January and March, with variations of more than 5°C in one day, and all of it peppered by fairly abundant snowfall.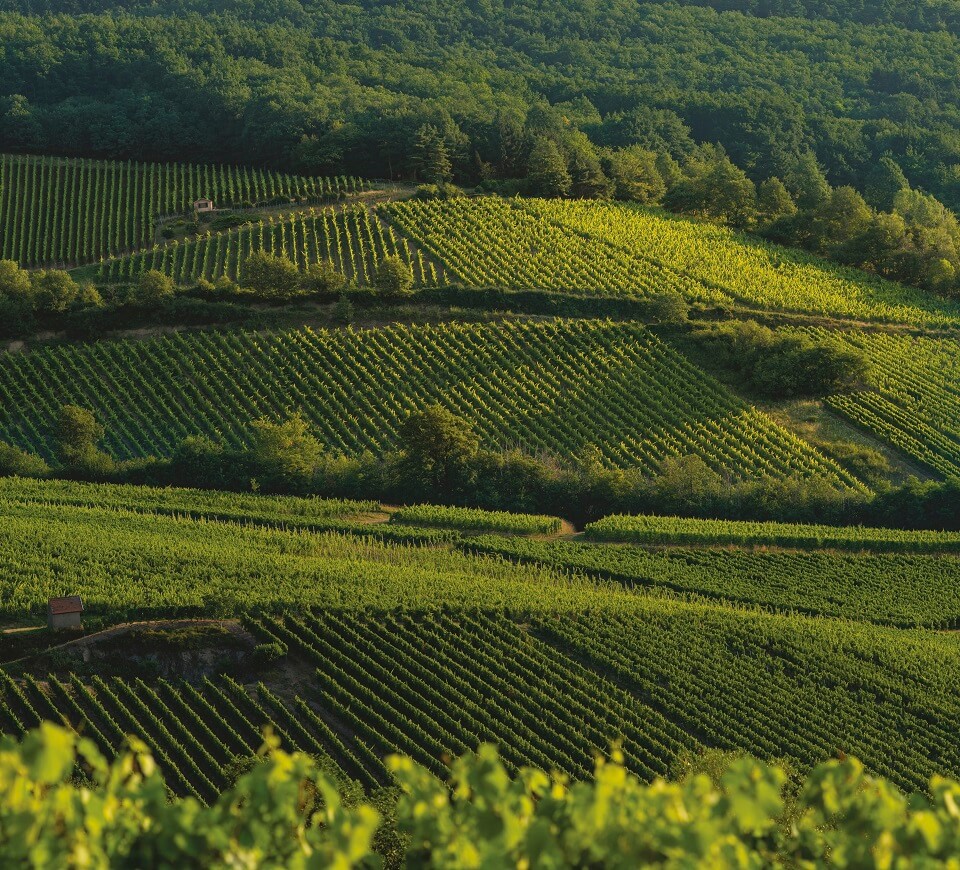 The Alsatian wine seasons 2019: a special winter and spring
The next part of the season was to be no better. Indeed, temperature instability (13°C on April 2nd and 1.7°C on April 4th) caused significant delays to the development of the vine with very slow budburst around 15 days later than last year. April was chaotic with a hailstorm on the 24th, hitting production potential hard.
It wasn't over, and the weather continued to conspire against us, with the blossom period cool and wet, and again some losses (filage: side-bunch with twisting growth). The vine had trouble growing. And finally, the temperatures started to rise in June, coinciding with some heavy rain (74mm in June). In spite of that, no sign of disease was visible and we were able to contain the mildew and grey mould. Flowering began on June 10th.
A warm summer and the beginning of the harvest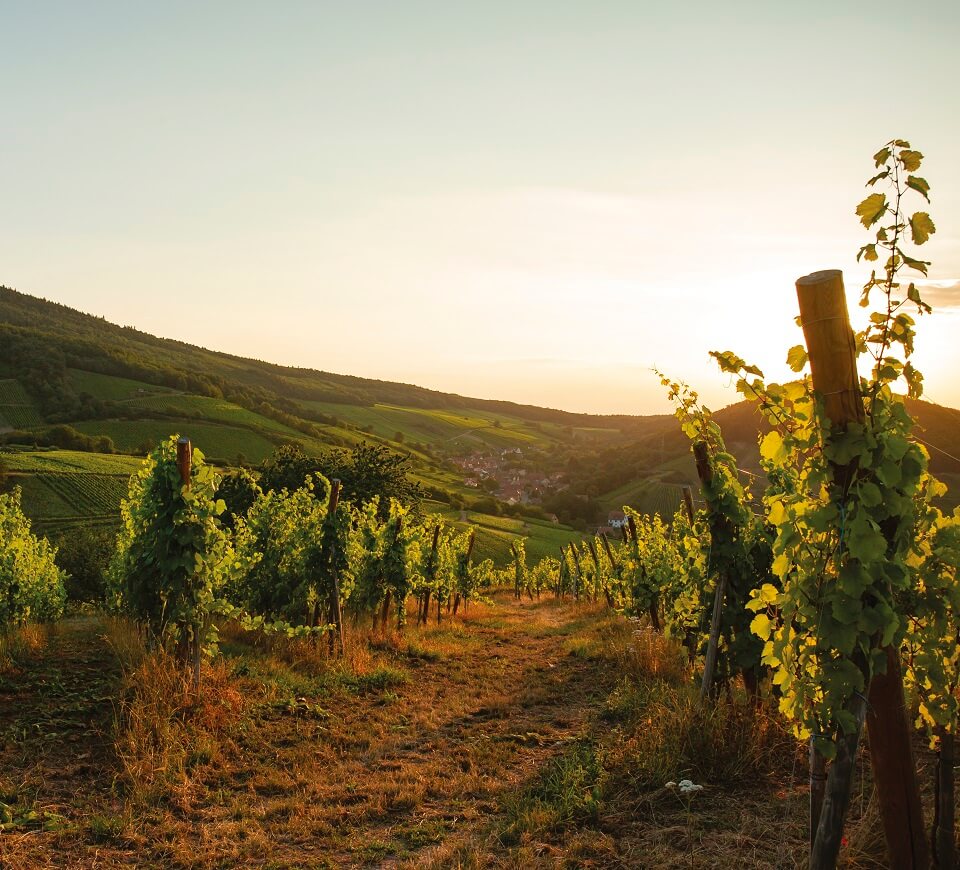 During the summer, temperatures continued their mad course, getting up to 43.7°C on July 25th with rain coming from just a few violent storms, and so little water to the vine and the grape. This major heatwave caused some burning to the grape.
Picking began on September 26th, like last year, with rapid maturation of the Fels and Buehl grapes. The 2 Sélections Parcellaires were harvested in just 2 days and confirmed what we feared: production was poor in spite of our best efforts. Picking continued with Berg and ended up with the Riesling Via Saint-Jacques plots on October 4th.
The wines present all the characteristics of superb Rieslings long-term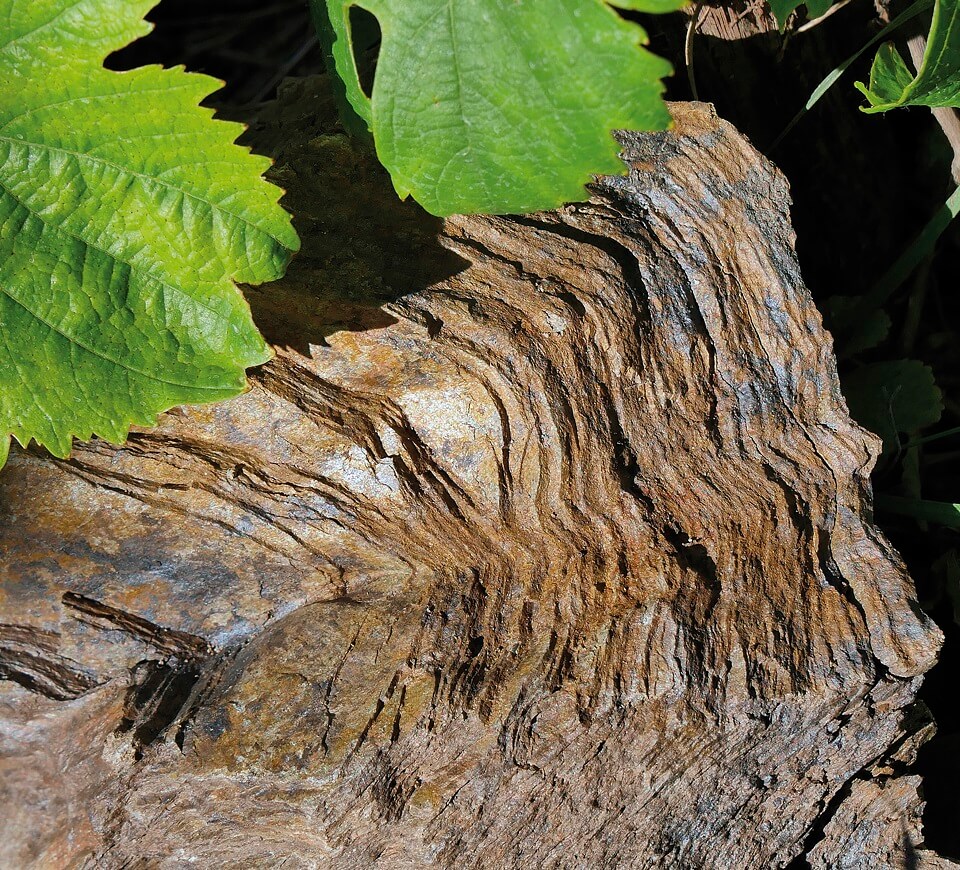 In the cellar, the 2019 alsatians wines turns out to be of very good Quality, with acidity maintained, uplifting the Quality of the wine and, for Sélections Parcellaires, beautifully precise fruity tastes rarely previously attained in our territory. All that remains is to finish fermenting in the spring and continue the process to maintain these levels of mineral expression coming from the schists. !